Calomaxrail Manufacturing Process
Everything is manufactured in house
We have been making water boilers for over 70 years; but the boilers have changed almost beyond recognition during that period and so has the production equipment.
Final assembly is still by hand, and all boilers are tested for over 24 hours prior to despatch as they have always been;, but everything else is very much of the 21st century.
We use the latest CAD software to design our boilers; and they are manufactured here in our own factory using computer-controlled CNC machines, press-brakes, automated tube benders and modern welding equipment.
We even populate our own PCBs and cut and crimp all the wiring we use – this enables tighter quality control and a quicker turnaround.
Our production staff are all experienced in the manufacture of our standard range of boilers as well as small runs of bespoke boilers for on-board use in the rail sector.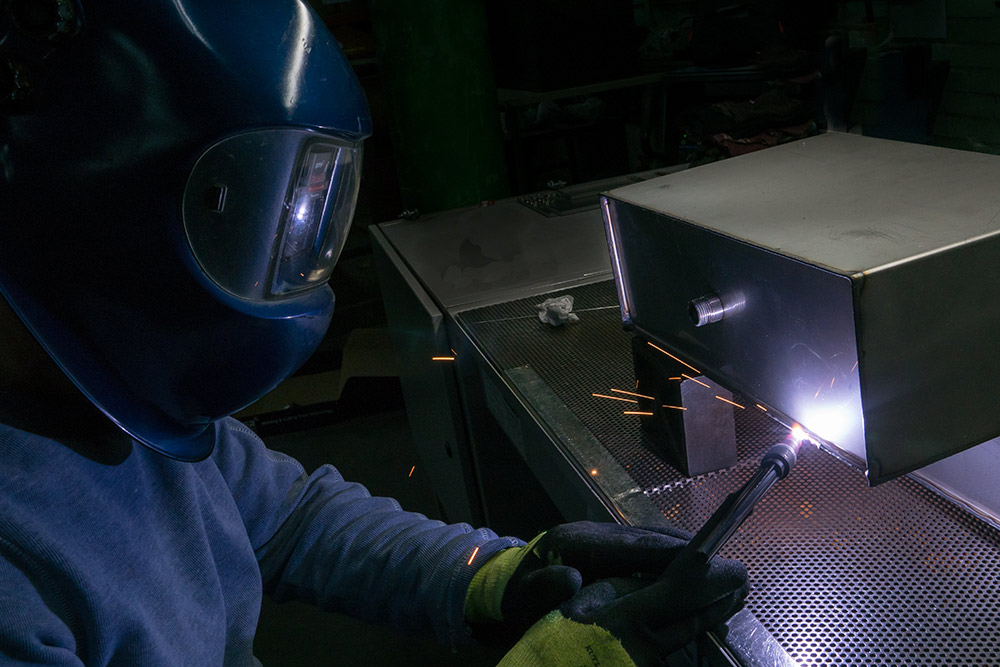 Each boiler is hand welded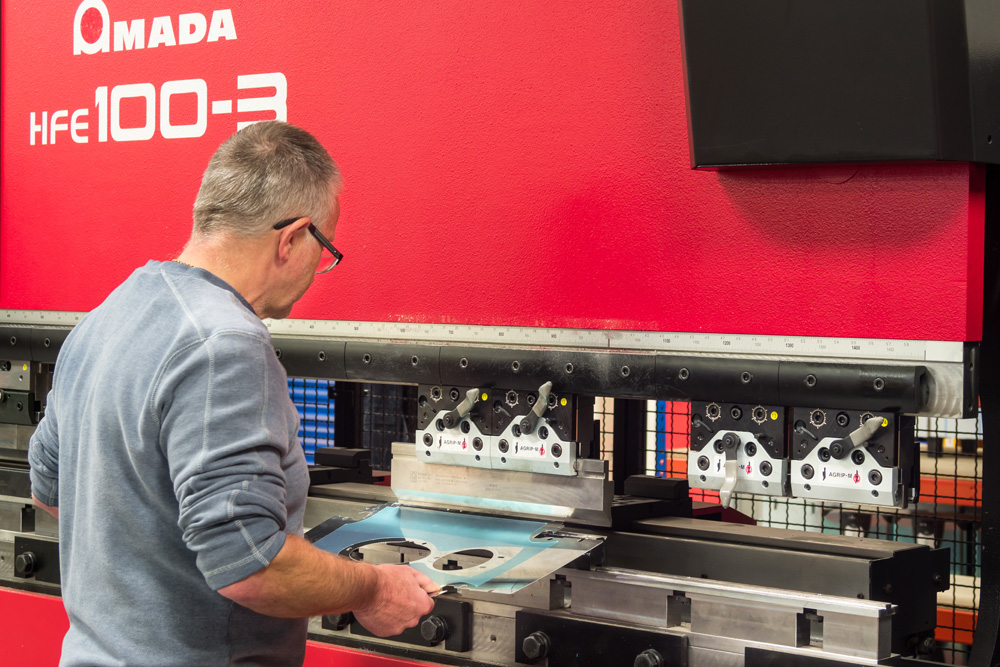 Our new Press Brake machine was installed in 2016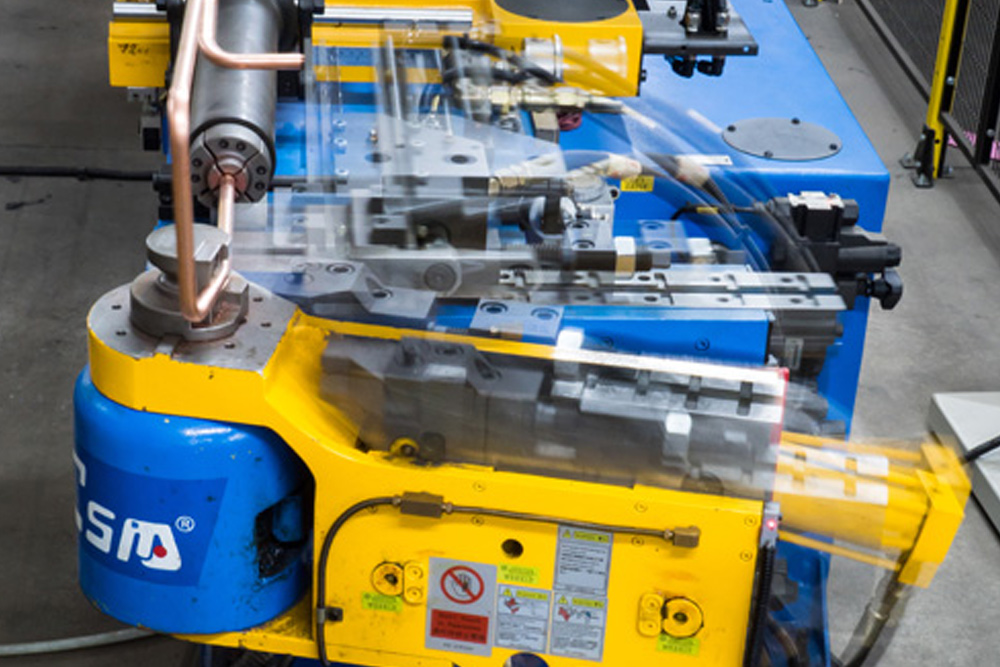 We design and bend all pipe work in-house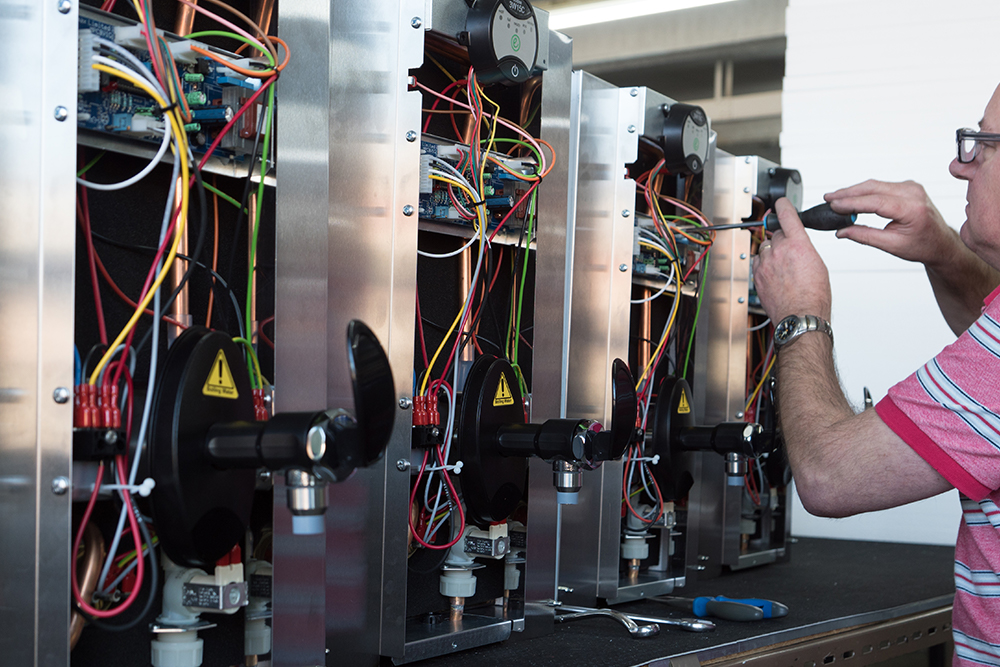 All of our products are hand assembled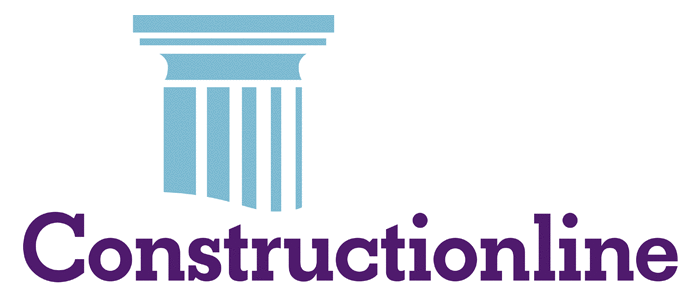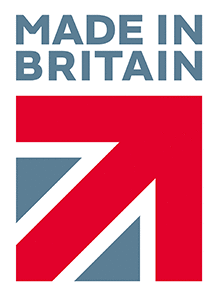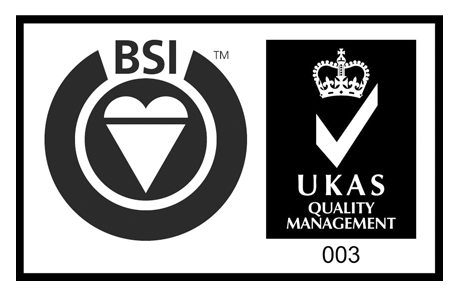 Select an option below to learn more about Calomaxrail Design and Testing processes